I Have The Memories
Other than in church occasionally, I have not been on stage on the front line in a long time. Years as a matter of fact! The days of music, busses, and different crowds every night are gone except in my memory... but I was there.
Even though my stints with groups of notoriety were short and only fill in positions, I can say I have been there and that I am thankful for.
If you are ever in the Nashville area, stop by the church on Sunday morning sometime, you will find me playing the bass and maybe,... just maybe I might sing a song with Bobby and Wendy on Sunday night.
Dempsey Howard P.O. Box 110591 Nashville, Tennessee 37222
Hear some of last recording session 6 years ago.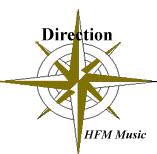 Click The Logo!